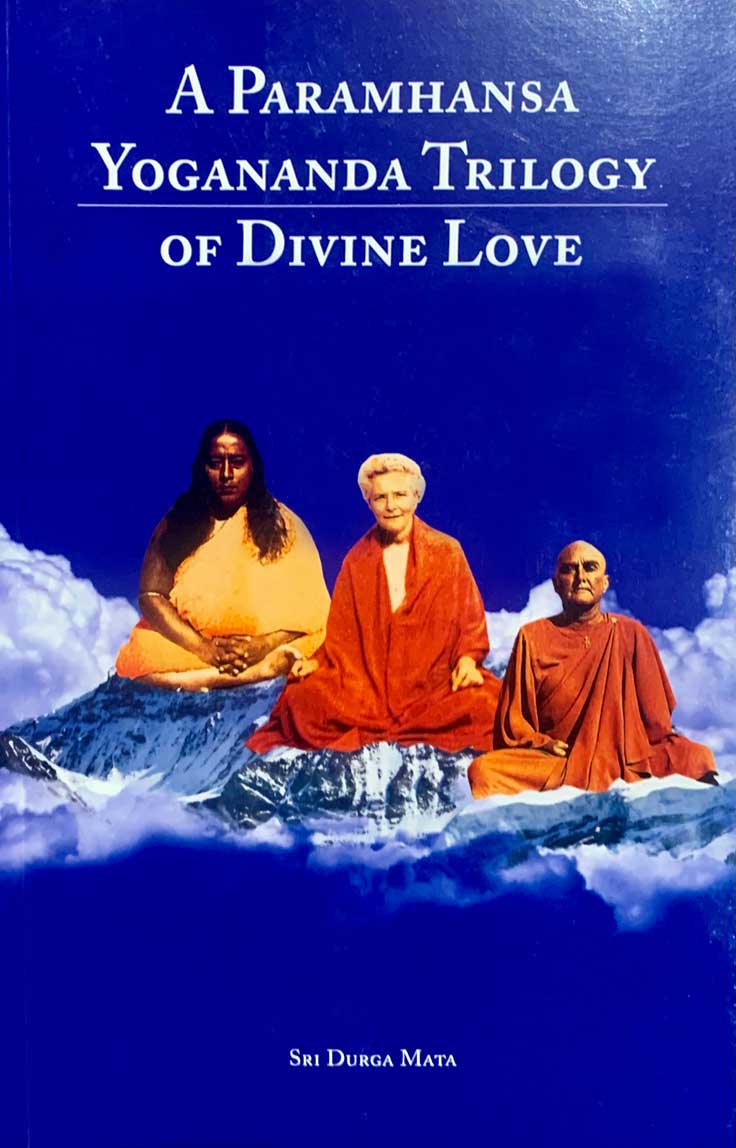 A Paramhansa Yogananda
Trilogy of Divine Love
By Sri Durga Mata
United states Order 40.00 (Shipping included)
INTERNATIONAL ORDER ONLY
International Order 50.00 (Shipping included)
ISBN 10: 0963583808 / ISBN 13: 9780963583802
Published by Joan Wight Publications, 1993
"Lovingly to our Guru, Paramahansa Yogananda
...with a silent prayer that it brings about a new awakening of his teachings.
In the hearts and minds of disciples everywhere, a prayer that has grown with ever greater love and intensity within the heart of Sri Durga Mata over the more than 65 years of service to her Guru and to his principal disciple, Rajasi Janakananda."
Joan Wight
A Self Realization Fellowship Nun and later a devotee householder, Joan Wight was a strong and loyal friend to Durga Mata, a deep supporter and publisher of Sri Durga Mata's written and recorded works.
 "Leave it to Duj (Durga Mata) to tell the truth." Paramhansa Yogananda

We deeply appreciate those who have experienced the years of Sri Durga Mata's love, wisdom and divine guidance, and for sharing this with us.
We have a limited supply of these new books written by Sri Durga Mata. These rare books were were published as paperback in 2011. The dark blue cover is a little faded where the cover folds over the book but the binding is new and firm and the pages are in original untouched new condition. The books have been carefully collected and purchased from book stores for over ten years by a kind devotee and personal friend named Anthony. He states:
"It is a beloved and rare book, and my thoughts and prayers are around this little project so that devotees will be able to obtain this book. Master's love and blessings, Anthony"
For International shipping kindly send us a note and we will provide the international shipping rates:
ma.durga.information@gmail.com